Save Up To 33% Off List Prices!
Take advantage of this special opportunity to purchase Lenovo products at up to 33% off list prices. This tremendous discount available to members applies to the entire product line, including the award winning ThinkPad and IdeaPad Notebooks.
This is a great way to save money when purchasing technology related hardware and software from simple to use Netbtooks and Laptops to robust servers for personal use or even for complex business related needs.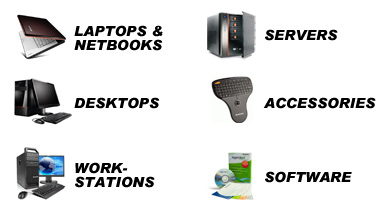 Why pay full price again for any of your technology needs? You can now view a tremendous selection of available technology related products from a proven brand name that you can trust, Lenovo. With this simple to use member benefit, you will be able to save money on all your technology purchases, from a new laptop to simply needing a new battery or monitor.
What Is The ThinkPad?
In the laptop world, ThinkPads are the gold standard-pure and simple. They are engineered for usability, built for durability and enhanced for speed. Whether you need a thin and light laptop a super powered mobile workstation, the ThinkPad has you covered.
What Is The IdeaPad?
IdeaPads are available in a variety of series and models that are sure to satisfy even the most avid technology lovers. IdeaPad laptops will surprise you with their inventiveness. There's even a model that shape-shifts from a laptop to a tablet. You have to visit Lenovo to view all of the available models to see just what you can have in your hands for all your competing needs. Why not get the best of the best?
Save $100's or more per year with this very popular benefit that is able to provide members with significant savings when purchasing new hardware and software from our provider, Lenovo. Even the very latest in computers, laptops and other hardware are available to save money through this very simple to use savings program. Special offers and coupons for even more savings are updated on a continuous basis and are available to visit by clicking on the button/link below to visit the special, dedicated website that is available exclusively for members to easily view all of the discounted prices and savings opportunities which are clearly listed.
If you are not ready to make a new technology purchase for yourself or for a family member, then save money when shopping for gifts for those lucky recipients that might be important enough for you to purchase something valuable and that can really make a lasting impression and that will definitely be used. Whether you are shopping for a computer just accessories, this is a great benefit to use to save money when looking for great gift ideas.
A Worldwide Leader
Lenovo is one of the world's largest makers of personal computers and makes the world's most innovative PCs, including the renowned ThinkPad® notebook as well as products carrying the ThinkCentre®, ThinkStation®, ThinkServer®, IdeaCentre® and IdeaPad® sub-brands.
Today, Lenovo is a global corporation with significant operations on six continents and operating in more than 60 countries and selling products in 160.
Lenovo owns the greatest track record for innovation in the PC industry and remains committed to innovation in its products and technology. Innovation is how Lenovo achieves competitive differentiation and drives new market opportunities, such as mobile internet, digital home and cloud computing.
Conveniently view the available products from Lenovo online with savings of up to 33% off by simply clicking the button/link below. Saving money on great technology products from a leading world wide brand is now simple. Just take a moment or two to browse the listed items and easily place an order to take advantage of your savings that are clearly listed on the special website you will be directed to for the exclusive use of members.
As a member, you are entitled to save up to 33% off all of the products listed on the special dedicated Lenovo website that is available for members to use to place an order. Whether looking for a new laptop for yourself or trying to save money on the purchase of a new computer as a gift for someone special, then this truly is the ideal benefit to use.
What could be better than saving up to 33% on your choice of available technology products from Lenovo?
How about receiving a Free $25 Visa Card? As an additional benefit, available exclusively to members, a Free $25 Visa Card can be earned when a minimum total of $1,000 in purchases are made through this offer within a 12 month period. Once that has been done, simply follow the below listed instructions to receive you Free Gift.
As a member, you can now take advantage of the following Free Bonus Gift Offer when using our provider's website to purchase any of the listed products.

Free $25 Prepaid Visa Card


Receive a $25 Prepaid Visa Card when you purchase a minimum of $1,000 from our provider through this offer.
To receive your Free Bonus Gift using this valuable member benefit, please click on the Free Gift Redemption Voucher button to view your Redemption Voucher. You will then need to print the Redemption Voucher, complete the entire form and mail it in as instructed. You will receive your free gift by U.S. Mail within 2-3 weeks. Gift offer is subject to verification that as a member you made a qualifying purchase from our provider's website by clicking the below listed button/link and used the listed Discount Code shown below to complete your purchase. Any purchases made without first clicking on the link below will be unable to be verified and tracked properly thus not satisfying the requirements for the offer.
Use this benefit to save money on each and every technology related product for the entire family. Thinking about getting a new computer, now you can save money while getting the very latest technology at your disposal.
To redeem and use this valuable member benefit, simply visit our provider's website by clicking on the button/link below. You will land at a dedicated benefit website from Lenovo that will clearly list all of the discounted pricing and current special offers and coupons that are available fro members to use to save money on each and every purchase.
- Click To Visit The Online Provider -
Lenovo